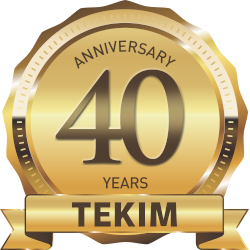 We are a specialised and certified company for the production of cutting (punch) knives, dies, and stamps required for the production of footwear, leather and textile accessories, leather interiors for the automotive industry, and for laser cutting services.
We have been operating since 1982 and today we are the leading manufacturer of cutting (punch) knives in Croatia and also among the largest in Europe.
The value that we created by providing high-quality products and services, fast delivery, and competitive prices is well recognised by our customers. The profound knowledge and experience that we acquired during these 40 years allow us to provide them with reliable support in their day-to-day activities.
Among our clients, there are many well-known European and Croatian footwear manufacturers to whom we are a strategic partner.
Investing in modern equipment, modern technologies and our professional staff is of primary importance to us and is also responsible for our long-term business success.
The production process is fully compliant with European standards and requirements of ISO 9001:2008, ISO 14001:2004+AC:2009, and OHSAS 18001:2007.